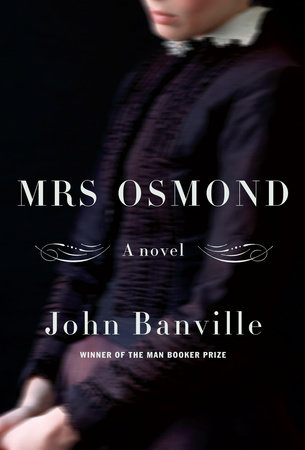 "Henry James is the greatest novelist of all times" - John Banville
Mrs. Osmond by John Banville is being marketed as a sequal to The Portrait of a Lady by Henry James. It takes up the life of Isabel Archer where Portrait of a Lady Ends.
We follow Isabel on the continent and England as she attempts to use her inherited money to free her self from the grasp of her deceitful husband, who married her to control her fortune.
Much of the intellectual enjoyment of this novel is seeing how skillfully Banville picks up the story, artistically a bold move, following Isabel as she slowly achieves independence.
I throughly enjoyed reading this book.
JOHN BANVILLE,
the author of sixteen novels, has been the recipient of the Man Booker Prize, the James Tait Black Memorial Prize, the Guardian Fiction Award, the Franz Kafka Prize, and a Lannan Literary Award for Fiction. He lives in Dublin.