My Posts on Colum McCann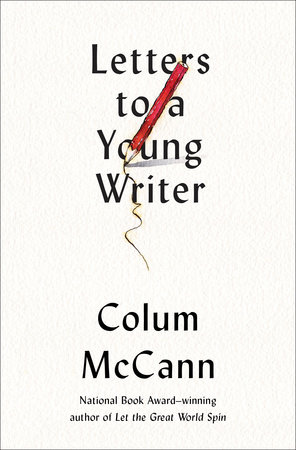 Through the wonderful fiction of Colum McCann I have wandered through ravaged post World War Two Eastern Europe with Roma, been a tunnel digger in New York City, made a transatlantic flight in 1917 from the USA to Ireland, met Rudolf Nureyev and Frederick Douglas, walked across a very high wire while the great world spinned on.
Letters to a Young Writer is based on the experience and wisdom McCann acquired in teaching for twenty years in the MFA program at Hunter College in New York City. The program takes two years and accepts only twelve applicants out of hundreds. Students have
gone on to win a Booker Prize and other top literary awards. He tells us he begins his class by informing his students creative writing cannot really be taught and then he tells them to open their minds and prepare to learn.
There are fifty three chapters, each one readable in just a minute or two. McCann ranges over topics such as what to read (read difficult books, Ulysses is his candidate for greatest novel ever written), where to write, what music you might play while writing, finding and dealing with an agent, how to employ your personal life in your work, assuming your readers are at least as smart as you think you are, down to dealing with success and learning from failure.
I am not an aspiring writer of fiction but I believe very strongly that deep reading is one of the most creative arts and the greatest tribute one can pay to a writer. Much of McCann's advise about writing could apply to reading. You just have to use your imagination and free yourself from the bonds of pedagogy.
I highly recommend this book to all aspiring writers.