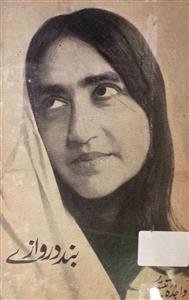 Short stories I have read so far for Women In Translation Month - August, 2017
1. "Happy New Year" by Ajaat Cour - Translated from Punjabi
2. "The Floating Forest" by Natsuo Kirino- Translated from Japanese
3. " A Home Near the Sea" by Kamala Das - Translated from Malayalam
4. "Maria" by Dacia Maraini- Translated from Italian
5. "Zletka" by Maja Hrgovic - Translated from Croatian
6. "Arshingar" by Jharna Raham - Translated from Bengali
7. "Tsipke" by Salomea Perl - Translated from Yiddish
8. "Mother" by Urmilaw Pawar - Translated from Marathi
9. "My Creator, My Creation" by Tiina Raevaara - Translated from Finnish
10. "Cast Offs" by Wajida Tabassum - Translated from Urdu
This morning's story "Cast Offs" by Wajida Tabassum was written originally in Urdu. Urdu is spoken by about 150,000,000 million people, in eastern central India and Pakistan. It is linguistically a form of Hindustani.
Much of Tabassum's work centers on family life in the Hyderabad area. My quick research indicates "Cast Offs" is her most famous story. As the story opens the very spoiled seven year old daughter of a wealthy family is being given a bath. She orders the daughter of the servant woman in charge of her bath to disrobe and get in the tub with her. Both are seven. After they get out of the tub the two girls argue over what clothes the servant girl will wear, her clothes are near rags and she resents and does not really understand why she must wear only the other girl's cast off clothes. Her mother fears if her mistress hears of her daughter's attitude they will be thrown out of the house. Here is the account from the story:
"'Pasha, I thought … if you and I exchanged dupattas and became sisters then I too could wear your clothes.' 'My clothes? You mean all those clothes lying in my trunks?' Chamki nodded hesitantly, feeling apprehensive. Shahzadi Pasha doubled up with laughter. 'Oh, no! What a silly girl! You are a servant. You people only wear my cast-offs. All your life you will wear nothing but that.' Then, with great care, born more out of pride than kindness, Shahzadi picked up the clothes she had taken off before her bath and tossed them at Chamki. 'Here! Wear these. I have many others.' Chamki flared up. 'Why should I? Why don't you wear my clothes?' She pointed at the filthy pile lying in a heap. Shahzadi hissed with anger."
The mother was hired when the wealthy girl was a baby, as her wet nurse and she has stayed on since then. She is grateful for her position and tries to get her daughter to feel the same way. As the girls turn thirteen the mistress of the house locates a wealthy groom for her daughter and is so kind as to find one for the servant girl also. The wealthy girl tells the other that all her cast off clothes will be her dowry. Years of suppressed anger rise up in the servant girl. She hatches a plot for revenge. Just before the wedding she enters the quarters of the groom, at the family's house for the wedding. She seduces him. Now she laughed to herself that for the rest of her life the wealthy girl will be stuck with her cast off.
When this story was originally published in 1977 it was denounced because many felt the attitude displayed was inappropriate for Muslim women. Since publication it has been translated into eight languages and made the basis for a popular 1988 Soap Opera.
WAJIDA TABASSUM was born and brought up in Amravati, Hyderabad. She is author of twenty-seven books of fiction and poetry. Several of her stories have been translated into other languages and some have been made into films. Wajida Tabassum writes in Urdu. She was born in 1935, and died in 2011. "Cast Offs" was the basis for a popular 1988 Indian soap opera. Movies were made of her novels. Commercial she was very successful.